29 Ways To Earn Money With Photography
Disclosure: This post may contain affiliate links, meaning I earn a small commission if you decide to make a purchase though my links, at no additional cost to you, which I'll probably spend on more outdoor gear and travel to cool places.
Have you ever thought about turning your passion into a business and making money with photography?There are a number of ways to make money with your photography skills. In this article, we'll explore a few of those ways and show you how easy it is to start making money with your camera.
The chances are you didn't get into photography to make some money. Whether you're looking to earn some extra cash on the side, or to turn your photography passion into a thriving business, you've got a number of options open to you.
I first picked up a DSLR camera in 2014, with no experience at all, and one year later I was earning money shooting weddings and portraits. I tried a few other areas of photography too, but weddings was where my heart was. My business has grown hugely in the last few years, and it now earns over 6-figures a year.
My journey to a successful photography business was to find a niche and refine it until I became known for that one particular thing. But if you're just starting out in photography, or you want to expand into other areas, here are a number of ways to earn money with your skills.
29 Ways To Earn Money As A Photographer
It's easy to hear that the "photography industry" is a crowded industry, but there are so many ways to earn money with photography, and not just by taking photos.
Ways To Earn money Taking Photos
First, let's look at different niches within photography and the ways you can earn money by talking photos:
Wedding & Couples Photography
Many photographers have tried their hand at wedding photography at some point, either professionally or as a favor to a friend or family member. While the wedding photography is saturated, it can be a fantastic way to earn a living from photography if you have a passion for it, can perfect the craft and focus on creating a niche within the wider world of wedding photography. Within wedding photography, you may also photograph proposals, engagement and pre-wedding shoots, honeymoon shoots or focus on one particular style of wedding, such as Indian weddings or elopements.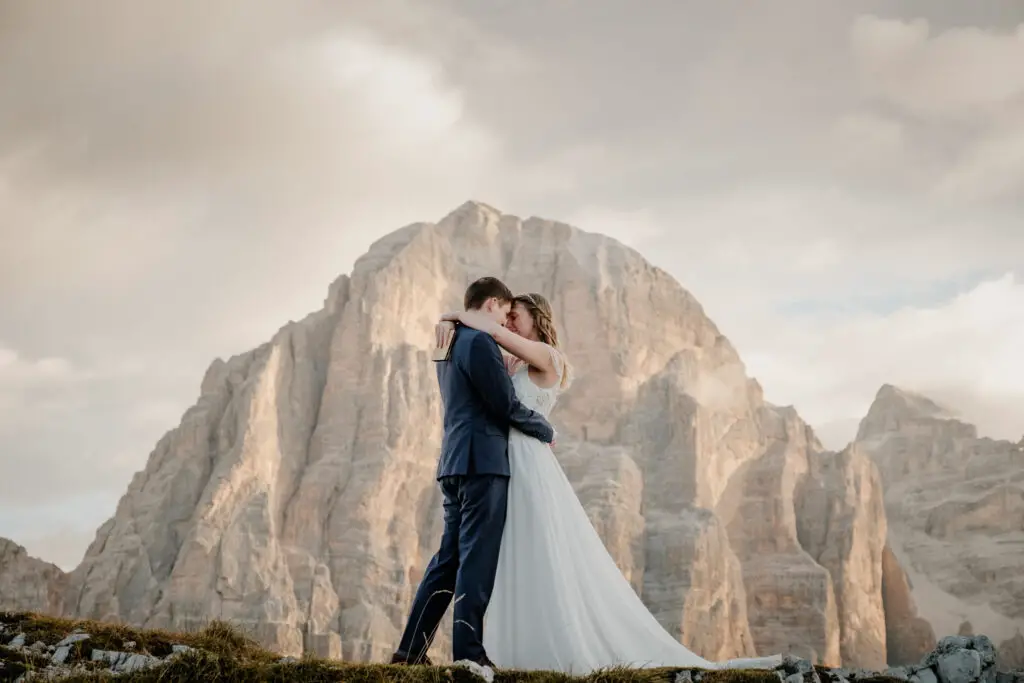 Family Photography
Many photographers who shoot weddings also photograph some form of family photography, since it's a way to continue to work with existing clients. However, family photography is a niche in itself (with sub-niches that I will cover below), and there are photographers who work exclusively in this niche. Family photography can include lifestyle portrait shoots in outside locations, or may take place in a studio.
Newborn Photography
Newborn photography is the process of capturing the first few weeks of a baby's life. This can be done in a studio or at the hospital.
There are many different types of newborn photography, including posed and lifestyle. Posed newborn photography is where the baby is put into specific positions and then photographed. Lifestyle newborn photography is where the baby is photographed in their natural environment, such as in their home.
Some common props used in newborn photography include blankets, hats, headbands, and stuffed animals. Newborn photographers often have a lot of experience with handling babies, so they can help to keep them calm and comfortable during the photo shoot.
Birth Photography
Birth photography is a niche in the photography world that captures the emotions and events surrounding childbirth. It can be a very rewarding experience for both the photographer and the parents, as it captures one of the most amazing moments in a family's life.
Birth photography requires a lot of preparation and knowledge about how to capture those precious moments. It is important to be able to work quickly and efficiently while still being respectful of the family's privacy.
The best birth photographers are able to capture the raw emotions of childbirth while still maintaining a calm and professional demeanor. This is an incredibly important skill, as it allows them to capture those special moments without interfering with the natural process.
Senior Portraits
Senior portrait photography is a type of photography that is typically done of high school seniors in the United States. It is usually done around the time of their senior year, and involves taking posed or candid photographs of the students. Senior portrait photography can be a great way to capture memories of this important time in a person's life, and can also be used as a way to show off their personality.
School Photography
School photography is a type of photography that involves taking pictures of students, staff, and faculty at schools. It can be used for a variety of purposes, including yearbooks, ID cards, and marketing materials. School photography generally takes place during the school day, often in the morning before classes start.
Most school photographers work on a freelance basis, which means they are not employed by the school. They typically set up their own studio in a classroom or other space at the school, and they may use props and backdrops to create unique looks for each photo.
Studio Photography
Studio photography is a type of photography that involves taking pictures in a controlled environment. This can be done in a studio with special lighting and props, or it can be done on location with the help of portable studio equipment.
Studio photography is often used for commercial purposes, such as product photography or advertising. But it can also be used for more personal projects, such as portraiture or fine art photography.
Boudoir Photography
Boudoir photography is a type of photography that typically involves Shooting images of people in lingerie or other intimate apparel. It is often shot in a bedroom or private dressing room environment, and the focus is on the subject's face, expressions, and emotions.
Boudoir photography has become increasingly popular in recent years, as it is seen as a way to celebrate the (predominantly) the female body in all its forms.
Pet Photography
Pet photography is a special type of photography that captures the personality and spirit of an animal. It can be used to capture memories, to document special events, or to create art.
Pet photography requires patience and an understanding of animal behavior. It is important to be able to read an animal's body language and know when to click the shutter.
Pet photography can be challenging, but it is also rewarding. The results can be beautiful and full of character.
Sports Photography
Sports photography is a genre of photography that covers sporting events. It can be extremely challenging to get good photos due to the fast-paced nature of many sports, but the results can be very rewarding.
There are a few things that make sports photography different from other types of photography. Firstly, you need to be able to react quickly to capture the action. Secondly, you often need to use specialist equipment such as long lenses to get close to the action. And finally, you need to have an understanding of the sport itself in order to know when and where the best action will take place.
If you're thinking of getting into sports photography, then there are a few things you need to consider. Firstly, what kind of sport do you want to photograph? This will determine what kind of equipment you'll need and where you'll need to position yourself.
Press Photography
Press photography is a type of photojournalism that covers news stories and events. It is typically done by photographers who work freelance, or for newspapers, magazines, or news organizations. Press photography can be both exciting and challenging, as it requires the photographer to be quick on their feet and able to capture the action as it unfolds.
Landscape Photography
Landscape photography is a genre of photography that captures natural scenery such as mountains, forests, rivers, and fields. It can also include man-made structures such as bridges and buildings.
Landscape photographers typically make money through the sale of their prints or licensing their images for use in publications. Many landscape photographers also work as freelancers for stock agencies.
Some landscape photographers may also offer workshops or tours to help others learn how to capture stunning landscapes.
Event Photography
Event photography can cover a wide range of events, including festivals, conferences, concerts, and corporate events.
Music Photography
Music photography is the art of capturing images of musicians and music performances. It can be used to capture the energy and emotion of a live performance, or to document the work of a musician or band. Music photography can be challenging, as it often requires the photographer to be quick on their feet and have an understanding of the music being played. But when done well, it can result in some truly stunning and unique images.
Corporate Headshots
Corporate headshot photography is a type of portrait photography that is typically used for business purposes. Headshots are usually taken by professional photographers and can be used for things like employee ID cards, company websites, and social media profiles.
Corporate headshots are typically more formal than other types of portraits, and they often feature the subject in business attire. The goal of a corporate headshot is to capture the person's professional appearance and personality.
Headshots can be taken in studios or on location, depending on the needs of the client. Professional lighting and posing are often used to create flattering and unique images.
Artist Headshots
In the world of photography, an artist headshot is a portrait of an individual taken by a professional photographer. The headshot is usually used as marketing collateral for actors, models, and other performing artists.
A good artist headshot will show off the subject's personality and their unique look. It should be a well-composed image that is flattering to the subject. The photographer should use lighting and posing to accentuate the best features of the subject.
A professional artist headshot can cost anywhere from $50 to $500, depending on the experience of the photographer.
Personal Branding Photography
Personal branding photography is a type of photography that helps people create a visual representation of their personal brand. This can include headshots, lifestyle photos, and even images that capture the subjects unique personality.
Real Estate Photography
Real estate photography is the art of capturing pictures of homes and other properties for the purpose of selling or renting them. It is a specialized form of photography that requires both an eye for detail and the ability to capture the best angles of a property.
A good real estate photographer will be able to make a property look its best in photos, which can help it sell faster and for more money. In addition to taking photos, real estate photographers often also provide video tours and other services to help market a property.
Product Photography
Product photography is a specialized type of photography that involves taking pictures of products in order to promote and sell them. It is often used in advertising and marketing campaigns, as well as in catalogs and online stores. Product photographers must have a keen eye for detail and a strong understanding of lighting and composition.
Product photography can be divided into two main categories: macro photography and micro photography. Macro product photography is used to capture close-up shots of small objects, while micro product photography is used to capture larger objects from a distance. Both types of product photography require the use of special equipment and techniques in order to achieve the desired results.
Fashion Photography
Fashion photography is a genre of photography that focuses on capturing clothing and accessories. It is most often used in advertising or magazines to sell fashion products.
Fashion photography generally aims to capture stunning images that showcase the model's physical features and the clothing they are wearing. The best fashion photographs are those that are able to tell a story or convey a certain emotion.
Fashion photography is both an art and a science. To be successful, photographers must have a keen eye for detail and be able to work well with lighting and composition.
Book Cover Photography
Book cover photography is the art of creating a visually appealing image that represents the essence of a book. It is usually done by professional photographers who have experience in this field.
The aim of book cover photography is to capture the feeling or mood of the book, and to entice potential readers. The cover photo should be eye-catching and memorable, as it will be one of the first things that people see when they come across the book.
A good book cover photo can make all the difference in whether or not someone picks up a book and gives it a chance. With so many books competing for attention, it's important to have a strong image on the cover that will grab readers' attention and make them want to learn more about what's inside.
Stock Photography
Stock photography is a type of photography that is taken with the intention of being sold or licensed for specific uses. Many stock photos are of common places or things, but they can also be of people or events. Stock photographers typically sell their photos through agencies or directly to customers.
As a stock photographer, you can earn money by selling your photos to agencies or customers. You will need to have a good portfolio of photos to show potential buyers, and it helps to have some experience in the industry. There are many ways to market your stock photography, and you can also earn royalties from your photos if they are used by customers.
Discover the best websites to sell your photos here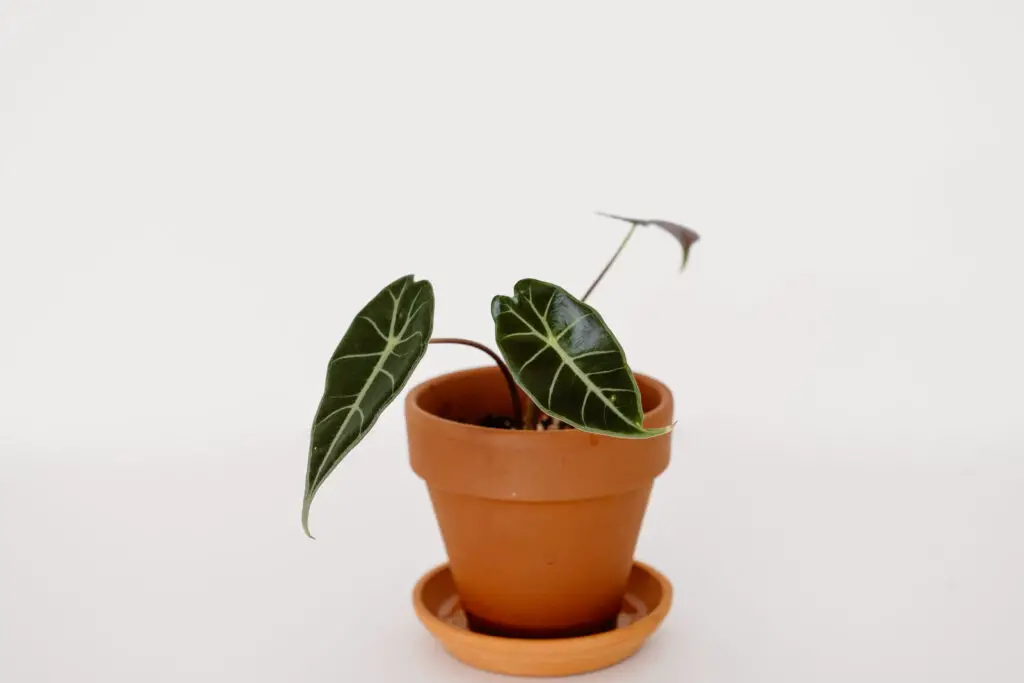 360° Photography
360 photography is a type of panoramic photography where images are stitched together to create a full 360 degree image. This type of photography can be used to create immersive experiences for viewers, giving them a sense of being in the scene. 360 photography is often used in virtual reality applications, and also on places like Google Street Views, as it can provide a realistic and detailed view of a scene.
Arial Photography
Aerial photography is the taking of photographs of the ground from an elevated position. It is often used in mapping and surveying projects, as well as in environmental studies and disaster response scenarios. There are a number of different methods that can be used to take aerial photographs, including drones, balloons, helicopters, and airplanes.
Ways To Earn Money Through Teaching Photography
Earning money through photography isn't exclusively reserved for the taking and selling of photographs. You can also earn money in different ways by sharing your knowledge with others.
Here are some ways to earn money by using your skills as a photographer to teach others:
Teach A Photography Class
In today's world, almost everyone has a camera on their phone. But taking a great photo requires more than just pointing and shooting. If you're passionate about photography and want to share your skills with others, consider teaching a class. You can easily earn money by leading a few photography classes each month.
Create An Online Course
If teaching in person isn't your thing, another option to teach photography is by creating online courses.
There are a number of options available to you if you want to teach a course. You could teach photography skills to photographers of different levels, or create a course for a specific skill based on your expertise, such as "how to take better photos of your kids" or "how to take great travel photos with your phone".
Mentor Another Photographer
If you're reasonably established as a photographer, you may find that other photographers come to you for advice. A great way of sharing your knowledge and helping new and up-and-coming photographers is to offer mentorship.
Working 1:1 with another person to help them create their business can be extremely rewarding, and can be a great way to supplement your photography income.
Host A Workshop
Workshops are another fantastic way of supplementing photography income. You can run workshops for photographers who want to learn more about the business you are in, or for amateaur photographers who just want to practice and learn from a professional. Many photographers enjoy attending workshops not just to learn, but to also build their own photography portfolio.
Create A Blog or YouTube Channel
Creating a blog or a YouTube channel around photography, and photography education also has then potential to bring in extra income, through affiliate marketing, advertising and sponsorships.
Summary
There are so many ways to make money from your skills as a photographer. Whether you decide to focus on building your business within a particular niche of photography, or to use your knowledge and skills to teach others, you'll have many options to make an income from your hobby.
p.s. Are you are photographer? Check out the best Black Friday deals for photographers here