10 Alternative Winter Activities For Non-Skiers
Disclosure: This post may contain affiliate links, meaning I earn a small commission if you decide to make a purchase though my links, at no additional cost to you, which I'll probably spend on more outdoor gear and travel to cool places.
Are you looking for something fun and adventurous to do in the mountains this winter? Look no further. You don't need to be a skier or snowboarder to enjoy the mountains in winter. I do love skiing, but especially as I am getting older, I'm noticing that I don't enjoy it as much when the slopes are super busy. But during the winter months in the Alps, there is so much more to do than just skiing, and much of this allows you to get away from the busy ski resorts and experience the area in different ways. Whether you're looking for a new kind of adrenaline rush, or something more peaceful and relaxing, here are some alternative winter activities to try this winter instead of skiing.
Exciting Alternative Winter Activities To Try On Your Next Ski trip
Snowshoeing
Snowshoeing is a really relaxing way to explore the mountains in winter. It's a great activity for anyone, regardless of age or fitness level. All you need is a pair of snowshoes and warm clothing, and you're ready to go. Snowshoeing offers many benefits that other winter activities don't have. For starters, it doesn't require any special skills or training – all you need is the ability to walk. Plus, it's easier on your joints since it's a lot less strenuous than skiing or snowboarding.
The best part about snowshoeing is that it allows you to get up close and personal with nature in ways that aren't possible with other winter activities. You can take your time exploring the terrain at your own pace without worrying about keeping up with others or getting left behind. You'll also be able to appreciate the beauty of untouched landscapes as well as catch glimpses of wildlife along the way.
Many resorts have winter hiking or snowshoe trails, although you don't have to stick to marked trails. Details of trails can usually be found at the local tourist information center. If you aren't experienced in winter hiking, you might want to consider hiring a local hiking guide. They will make sure you find a safe route away from any potential avalanche risk.
Snowshoeing is a great way to explore the winter wonderland of the mountains at a slower pace, without having to ski.
Ice Climbing
Ice climbing is quickly becoming my favorite new winter sport. It is an exhilarating way to get outside in the winter months in the mountains. If you enjoy rock climbing in summer, then you should definitely consider giving ice climbing a try.
If you're not familiar with it, ice climbing involves climbing frozen waterfalls using crampons and ice axes. While some of the areas for ice climbing can be quite remote, and require hiking to get to, there are a few ski resorts that have made "ice towers" within the resort, making getting access to the ice much easier.
If it's a sport you've never done before, even if you know how to rock climb, you should do it with someone who is experienced. Some resorts that offer ice climbing will have "taster sessions", otherwise you can reach out to local mountain guides in the ski area, as many now offer introduction courses, including equipment rental, for people wanting to give it a try.
Read this post to learn more about getting started with Ice Climbing
Fat Biking
Fat biking is an increasingly popular winter activity that combines the thrill of cycling with the challenge of navigating snowy terrain. It's a great way to explore nature and get your heart pumping in the cold months.
Fat biking is similar to regular mountain biking, but with wider tires that are designed for riding on snow or sand. The extra-wide tires provide more traction and stability when you're pedaling through icy conditions. They also make it easier to ride over obstacles like rocks and logs without getting stuck or losing your balance.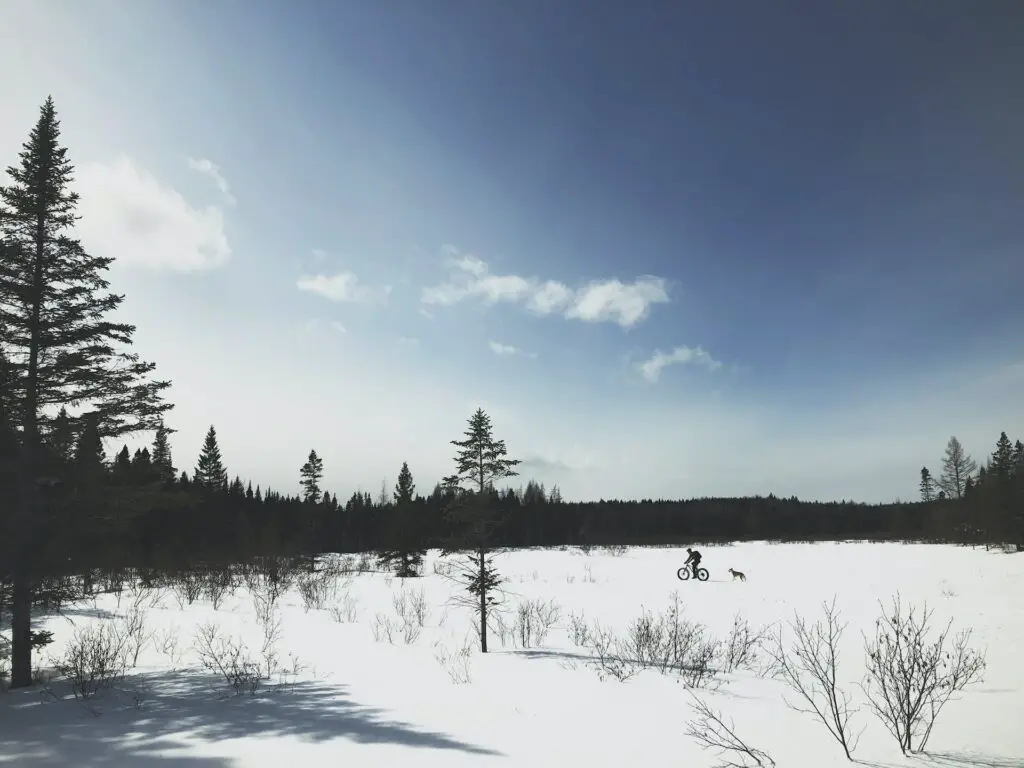 Paragliding
Paragliding is an exciting and thrilling way to experience the beauty of nature from a birds-eye view. Many ski resorts offer the option to do a tandem flight with a qualified pilot, both in the summer and in the winter months.
Soaring over the treetops and enjoying the mountain views all around you is a truly special experience and one that I absolutely loved when I tried it. Flights usually last around 10-15 minutes, taking off on the mountain and landing back down in the valley. Unlike most of the other activities that can be done in most weather conditions (although you might not always want to), paragliding does require the skies to be relatively clear and without too much wind in order for flying conditions to be safe.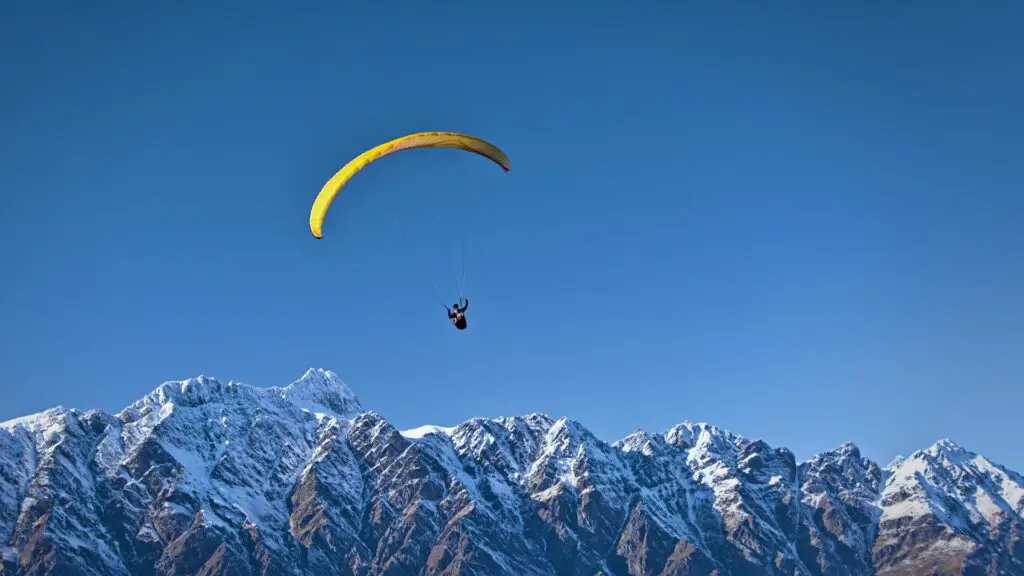 Tobogganing
Tobogganing is a fun alternative winter activity that can be enjoyed by the whole family. It's a great way to get outdoors and have some fun in the snow.
Many ski areas have a toboggan track, either in the ski area itself, or nearby. Some areas allow you to reach the top of the toboggan run by riding in the ski lift, while other areas can only be reached by taxi or hiking.
Tobogganing isn't just a daytime activity either, as many toboggan runs are also lit at night. You'll find many with a restaurant at the start of the run, which lends itself perfectly to having dinner or some drinks, before jumping on your toboggan and heading back down the mountain.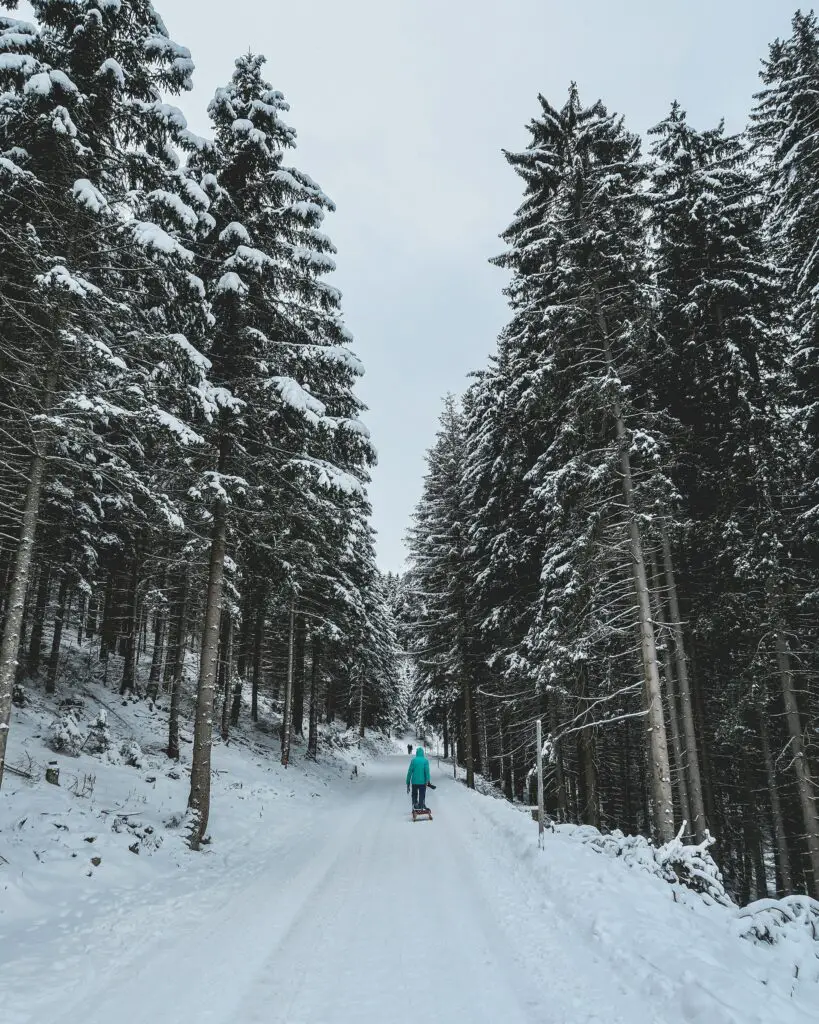 Igloo Building
Igloo building is an ancient and unique form of shelter construction that has been used by Arctic peoples for centuries. It's a great way to experience the thrill of outdoor adventure while learning a valuable skill. The process of building a traditional igloo involves using blocks of snow or ice to construct a dome-shaped structure with an entrance tunnel, which can be used as a temporary shelter in cold climates. However, you can also practice building a snow bivouac, which is a hollowed-out snow mound.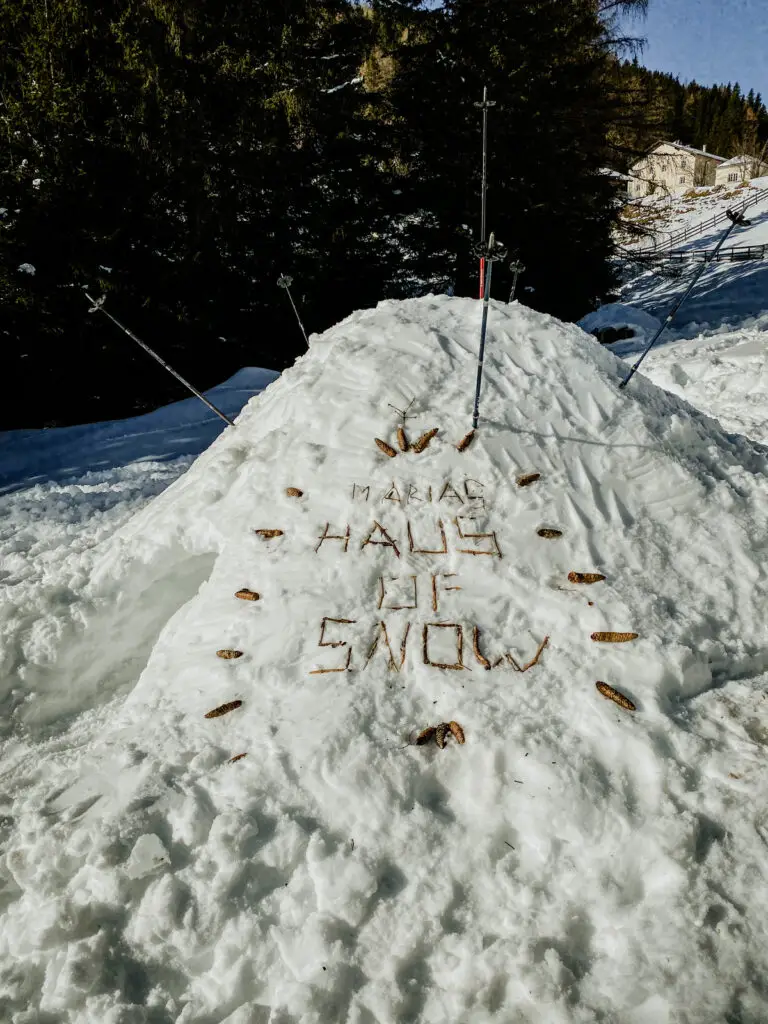 Snow Mobile Safari
Another thrilling winter activity you can do is take a snowmobile safari. A snowmobile safari is a fantastic way to explore the area and cover a lot of ground quickly. Snowmobile safaris are particularly popular in flatter areas, such as in Lapland, however, there are also a handful of locations in the Alps that also offer this as an option.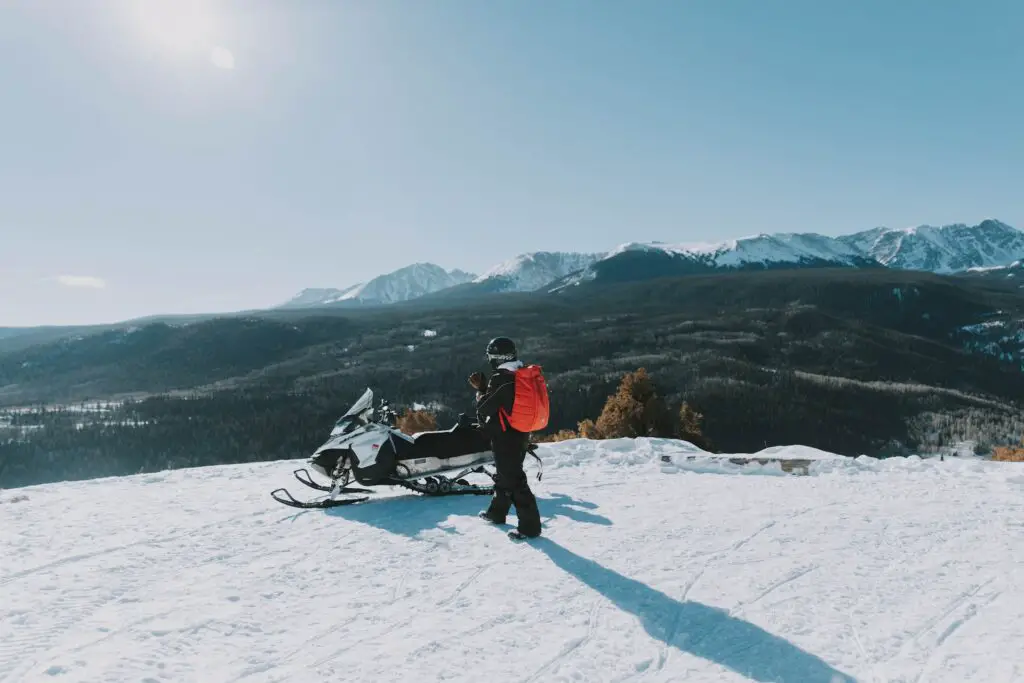 Ice Sculpting
Ice sculpting is an art form that has been around for centuries. It involves taking blocks of ice and carving them into intricate shapes and designs. A number of the resorts that have ice hotels (or igloo hotels) offer ice sculpting as an activity that you can book.
Ice sculpting is an amazing way to experience the beauty of winter while getting creative and having fun. It's a great alternative winter activity for non-skiers, but if you're looking for something more active, why not try dog sledding?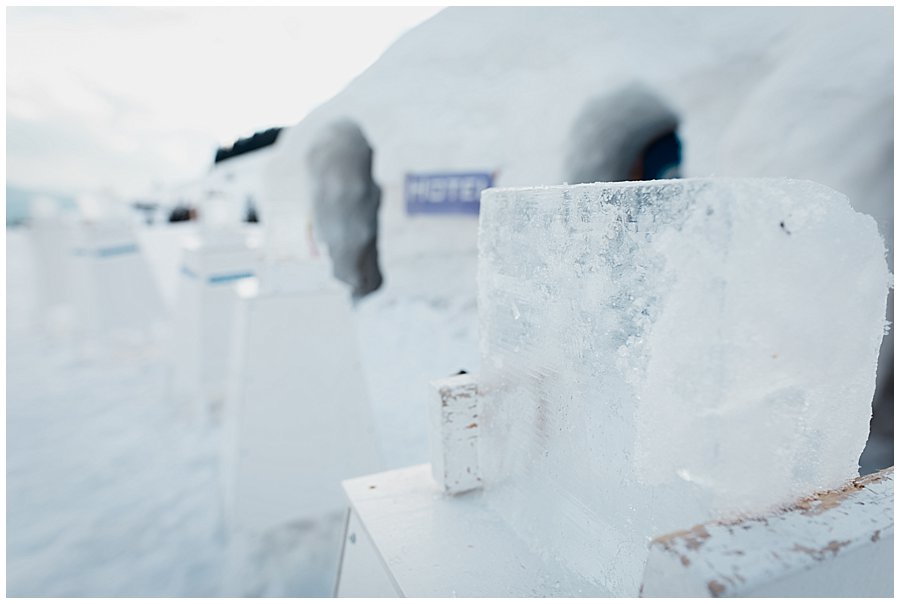 Dog Sledding
Dog sledding is an exhilarating winter activity that can be enjoyed by people of all ages. It's a great way to explore the outdoors and experience nature in its most pristine form. Dog sledding involves harnessing one or more dogs to a sled, which is then pulled along a track.
When there is enough snow, the dogs will pull a wooden sled with narrow skis on the bottom, but even when the snow is melting, it's still possible to go dog sledding. Just swap the winter sled for one with wheels, and off you go!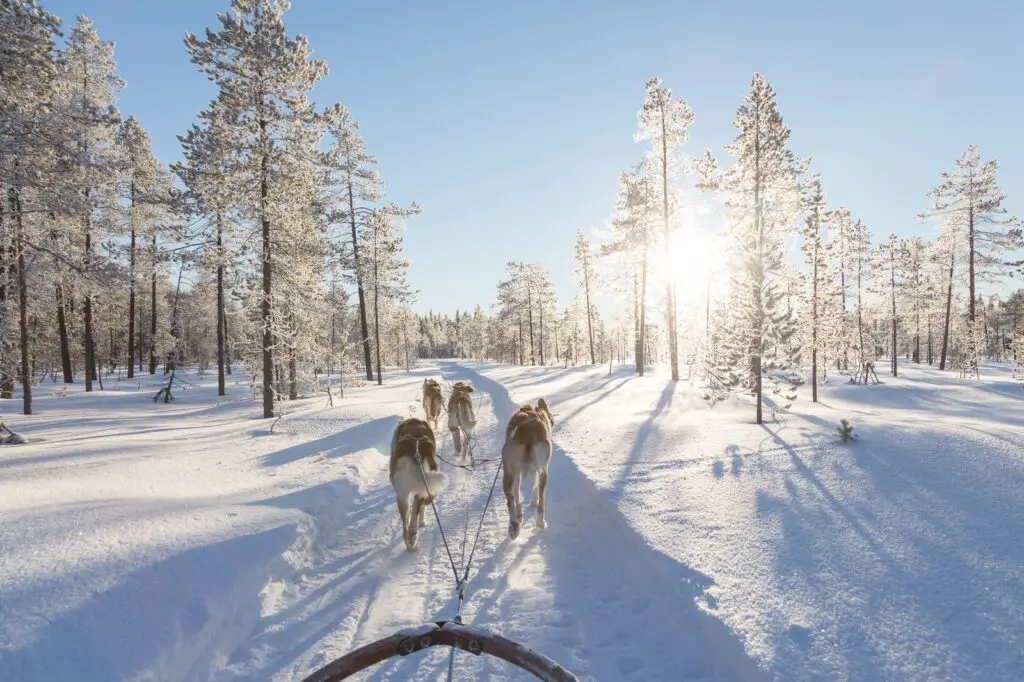 Winter Landscape Photography
Winter photography is an art form that can be both challenging and rewarding. From the icy landscapes of the Arctic to snow-covered mountain peaks, winter offers a unique opportunity for photographers to capture stunning images. With its stark beauty and vast expanses of white, winter provides a perfect backdrop for creating captivating photographs. It's also a wonderful way to experience the silence of nature, as you create beautiful compositions of the wintery landscapes.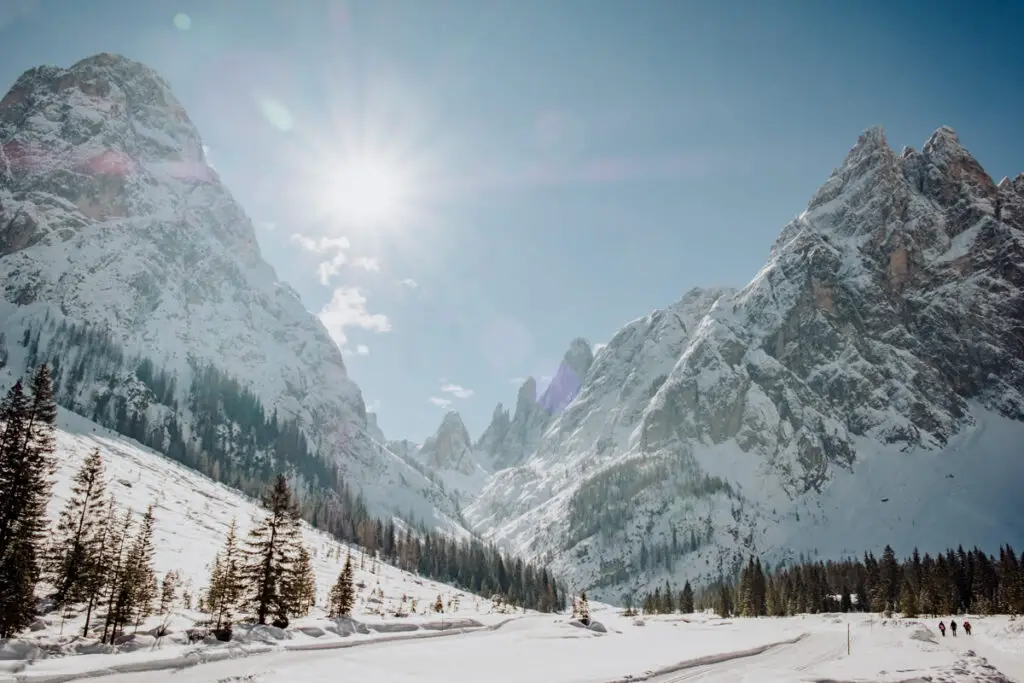 FAQs in Relation to Winter Activities in the Mountains for Non-Skiers
What do you wear on a ski trip if you aren't skiing?
Layering is key when dressing for a ski trip, even if you're not skiing. Start with a base layer of breathable, moisture-wicking material like merino wool or synthetic fabrics to keep you warm and dry. Next, add an insulating mid-layer such as fleece or down for extra warmth. Finally, top it off with a waterproof outer shell to protect from wind and snow. Don't forget accessories like hats, gloves/mittens, scarves and boots that are designed specifically for cold weather conditions. With the right combination of layers and accessories you'll be ready to take on any adventure.
Conclusion
Winter activities in the mountains for non-skiers are a great way to explore and experience winter in all its glory. From snowshoeing, ice climbing, fat biking, paragliding and tobogganing to igloo building, ice sculpting and dog sledding – there is something for everyone.