Gifts For Plant Lovers
Disclosure: This post may contain affiliate links, meaning I earn a small commission if you decide to make a purchase though my links, at no additional cost to you, which I'll probably spend on more outdoor gear and travel to cool places.
Gift shopping for a plant-obsessed friend or family member can be hard. Especially if they have an expensive taste in plants, you might not want to buy them a living plant, but don't stress. There are loads of amazing gifts that you can get for that plant lover in your life that they will love.
I've split these gifts for plant lovers into different categories, depending on the sort of thing you might be looking for.
Plant Care Accessories
You might think that your plant-loving friend has all the plant-care accessories that they need in their life. And maybe they do. But there is a difference between having functional items and ones that look beautiful, and even items that can seem mundane, such as a watering can, can also be beautiful. So here are some beautiful plant-care accessories that would make wonderful gifts for plant lovers:
Plant Mister
I used to use a cheap, plastic spray bottle from IKEA until I saw these stunning ceramic misters. Having a beautiful mister means that a functional item can become a piece of decor within their home.
Here are some of my favorites from Etsy:
Watering Can
Plant parents spend hours watering their plants. Although a seemingly boring item, gift someone a beautiful watering can and it will bring them joy as they tend to their plants. And it can be left out on display rather than hidden away from view like watering cans usually are.
Plant Trellis
Anyone who has a tall and climbing plant tends to use a pretty standard moss pole or trellis to help secure them and their growing vines. Recently some creative sellers on Etsy have designed some more beautiful options, such as these: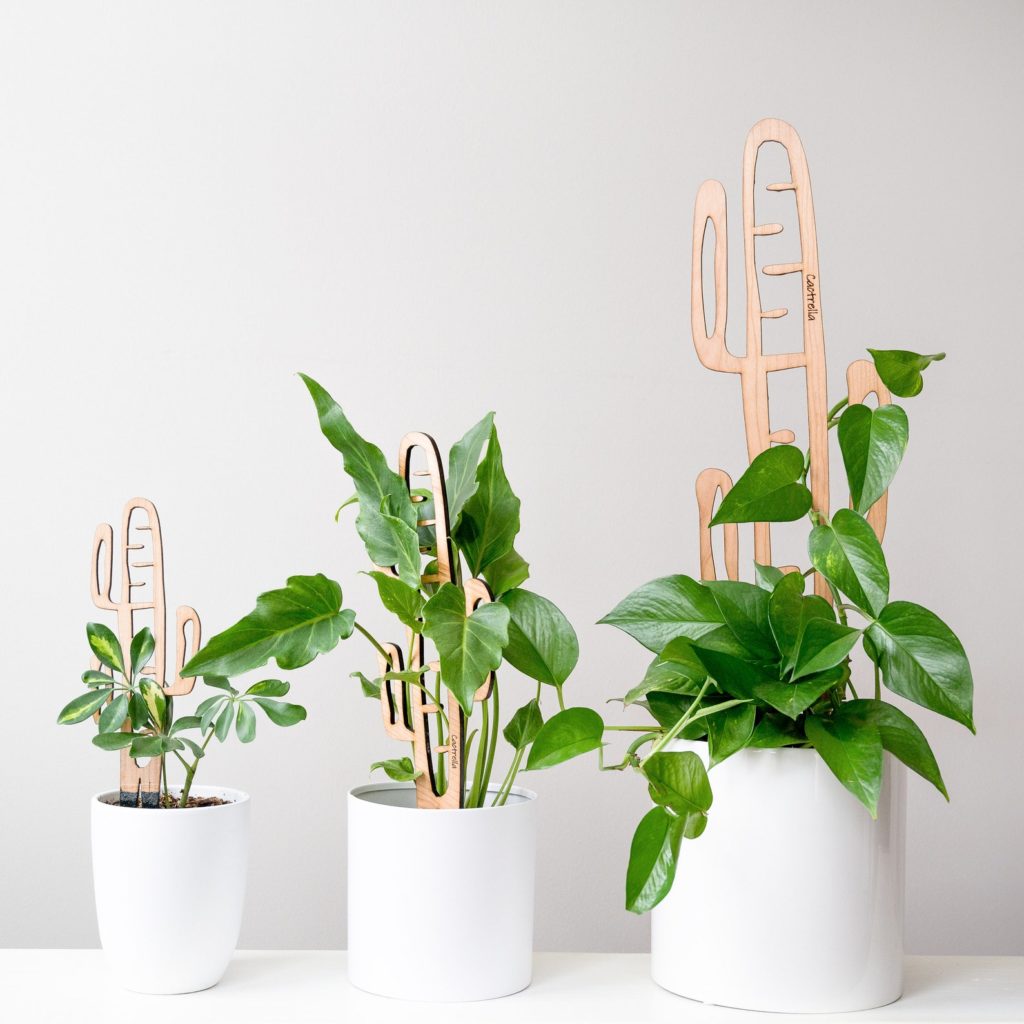 They also have a really cool version that you can stick on the call for vining plants: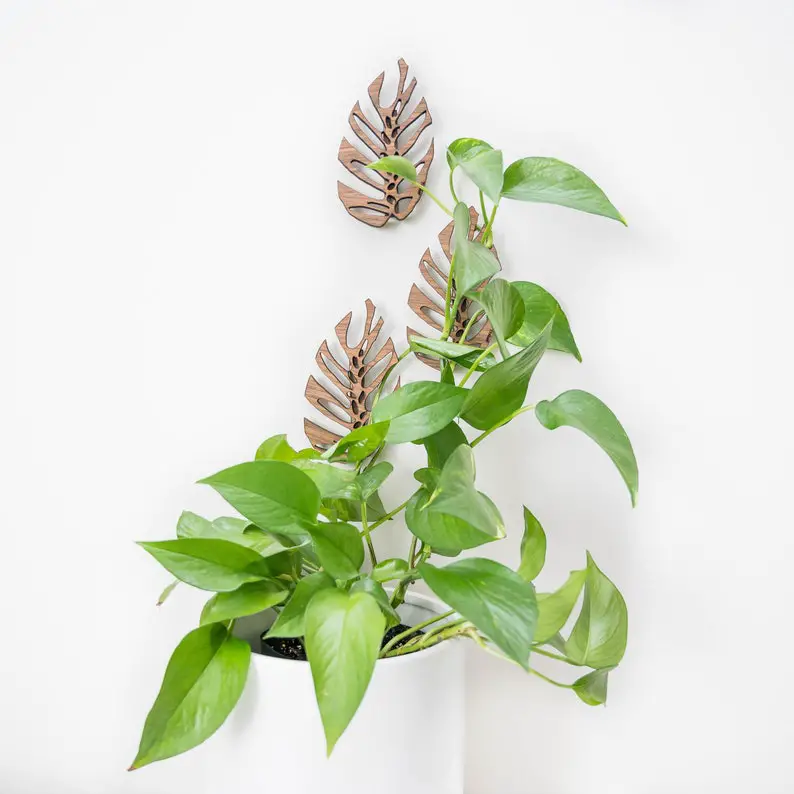 Propagation Station
Many plant parents can't bear to throw out their cuttings when pruning their houseplants, and often decide to propagate them instead. Many end up in glasses and vases around the house, but they can be displayed in a really cool way – in a propagation station.
Plant-Themed Home Decor
If you don't want to go with a plant-care gift, then the next category of gifts for plant lovers is home decor. I've picked out a few items that I love that aren't too in-your-face and over the top but add that subtle nod to a love of plants.
Plant Species Art Prints
Another wall art alternative could be a stunning print, such as a plant species identifier like the one below: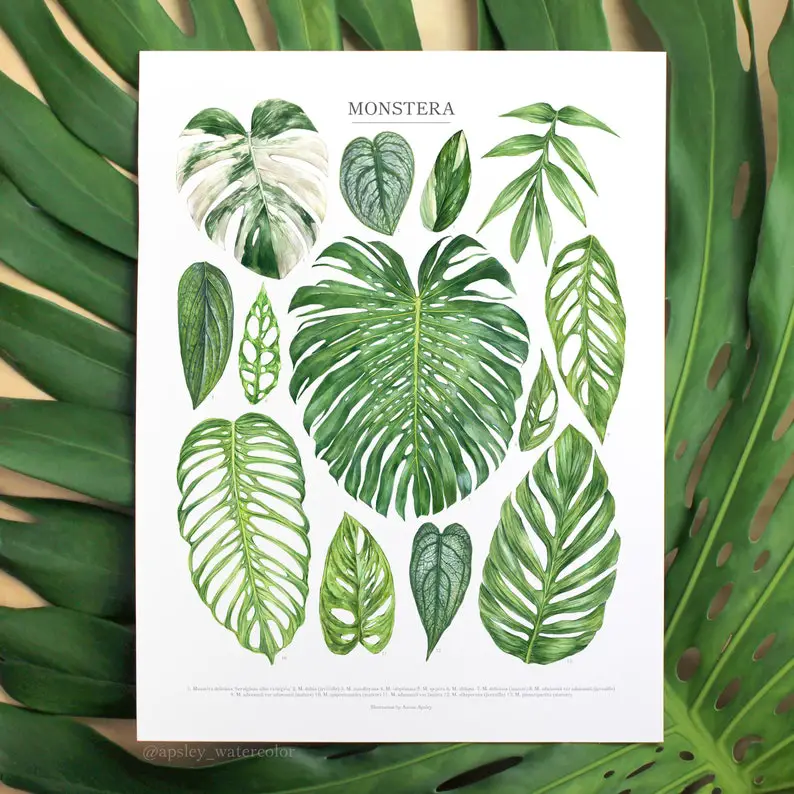 Shop More Plant Species Posters
Monstera Shelf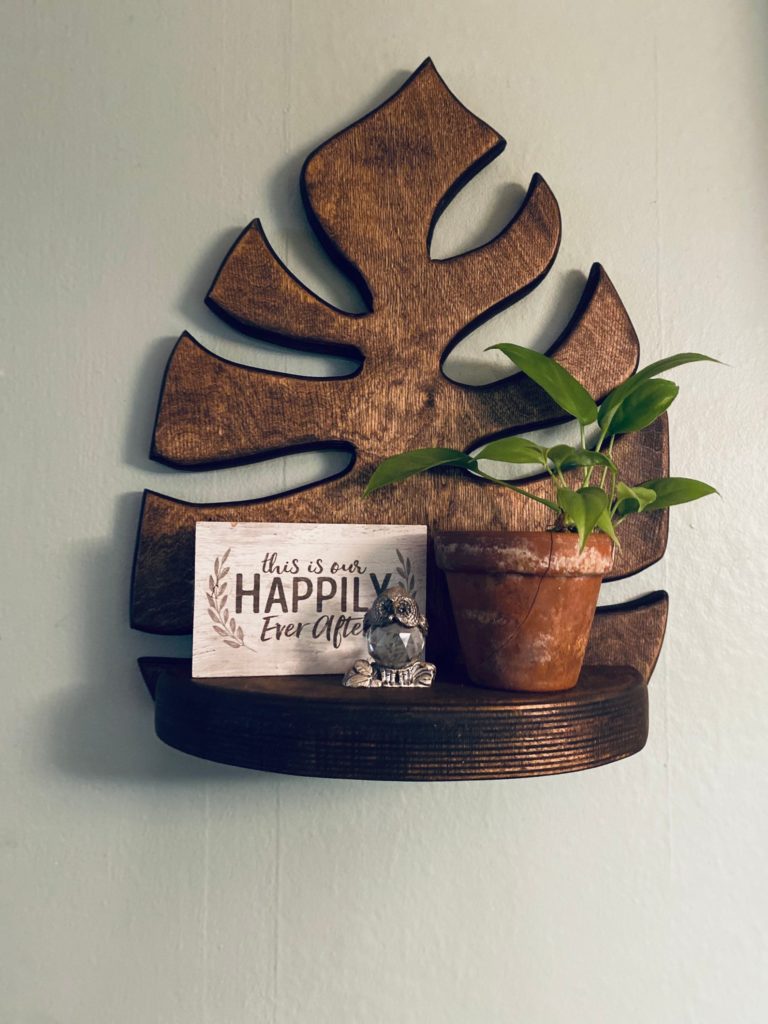 Monstera Table
Macrame Wall Hangings
These leaf-inspired macrame wall hangings in green are a perfect handmade gift.
Monstera Table Mat
Plant Cushions
I must admit, I'd really love one of these plant leaf-shaped cushions from Etsy:
Plant-Themed Mugs
Something that someone can never have too many of is mugs, and there are a number of plant-themed mugs on Etsy. This plant pot style one was one of my favorites:
Books For Plant Lovers
Nothing beats a beautiful coffee table book, and here are some amazing books that will inspire every plant lover to collect more plants and up-level their plant styling:
Jewelry Gifts For Plant Lovers
I couldn't have a blog post with gifts for plant lovers and not include some jewelry items because there are some stunning options out there. Here are some of my top pics:
Are you a plant parent? What gifts would you love to receive? Leave them in the comments below as a hint for anyone who might end up reading this post 😉
Enjoyed this post? You might also enjoy:
Variegated Monstera Buying Guide
10 Affordable Variegated Houseplants