10 Variegated Houseplants on a Budget
Disclosure: This post may contain affiliate links, meaning I earn a small commission if you decide to make a purchase though my links, at no additional cost to you, which I'll probably spend on more outdoor gear and travel to cool places.
The plant world has gone crazy for rare variegated houseplants, such as variegated monstera, paying huge amounts of money for even a single-leaf cutting. While variegation in some plants is super rare, and a variegated rare plant will make it even more desirable, variegation doesn't always need to come with a price tag. There are a number of cheap variegated houseplants that you can find in many garden centers that also make a stunning addition to any houseplant collection.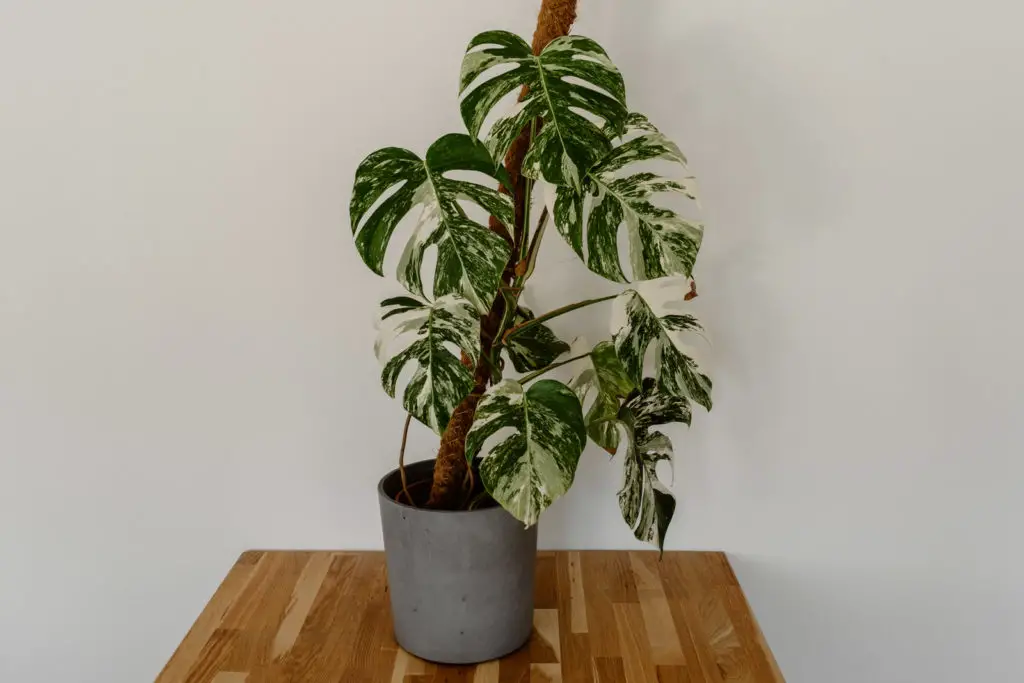 Affordable Variegated Houseplants
You can find variegation in a number of houseplants, and many of them are not only affordable but also easy to care for. Here are 10 of my favourite options for variegation on a budget that are easy to find:
Philodendron Birkin
This easy to care for philodendron has a creamy, sometimes almost white variegation that appears as stripes on the leaves. In most plants, the lower leaves start in a darket green with faint white pinstripes, and as the plant grows and matures, the new leaves become increasingly more variegated, with higher percentages of white.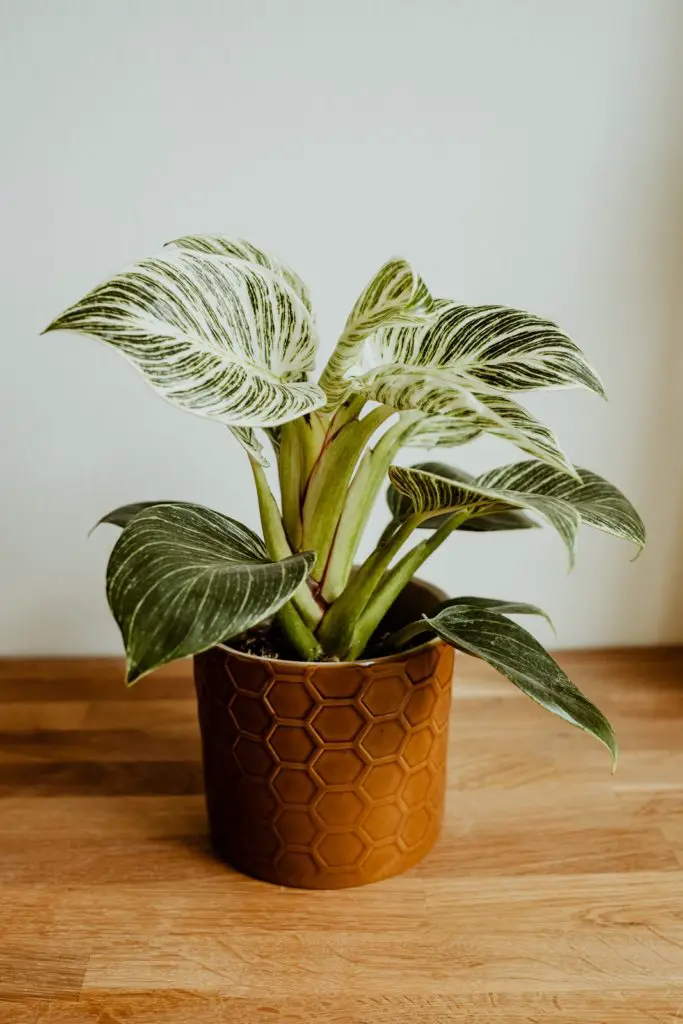 Pothos N'Joy
This was one of the first plants I was gifted, and despite me often forgetting to water it, it's grown really well and has been propogated so many times that I've got 3-4 more hanging around the apartment and have gifted many to friends as well. Unlike some of the other trailing plants, this grows quite compactly and stays quite bushy.
This plant is easy to find in big stores like IKEA but you can also pick it up cheaply online too.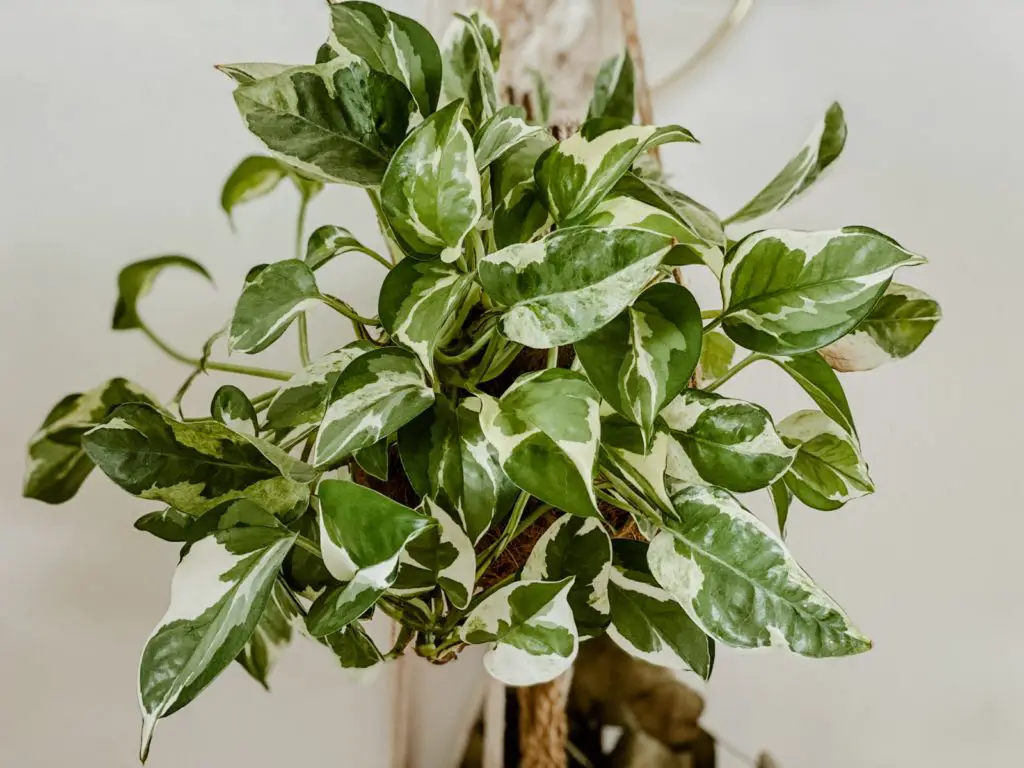 Marble Queen Pothos
The marble queen pothos is very similar to the N'Joy, but has a more dappled variegation. This plant can live in lower light conditions, but will put out more green leaves and grown much slower than when it's in brighter indirect light.
Philodendron Brazil
If you like the yellow variegation of the Monstera Aurea then the Philodendron Brazil could be a plant for you. It's heart-shaped leaves have stunning variegation in shades of yellow, light and darker greens, and look like they have been painted on. When new leaves grown, they start off a pinkish-orange color before turning green when they harden. This plant can be grown as a hanging plant or trained to grow up a moss pole.
Shop Philodendron Brasil on Etsy
Syngonium Albo Variegata
There are a number of different varieties of syngonium, including some with pink or mint green variegation. But if you love the look of the white sectoral chunks of variegation that you see on the mostera albo, then the syngonium albo variegata is one to check out. This plant used to be rare, but now it's becoming a lot more more common, and I've even seen it in my local garden centre.
Calathea Triostar
The Calathea Triostar, also known as Stromanthe Triostar, is a stunning plant. If you like color, this plant is the one you want. The undersides of the leaves are vivid pink, and the tops are a mix of green, cream and light pink. While it does like relatively high humidity, it's fine in darker areas of the house where some of the other plants in this list may not do so well. However, as with most variegated plants, the better the light source, the more variegation it is likely to produce. Darker conditions mean the plant is likely to produce more green leaves to maximise photosynthesis.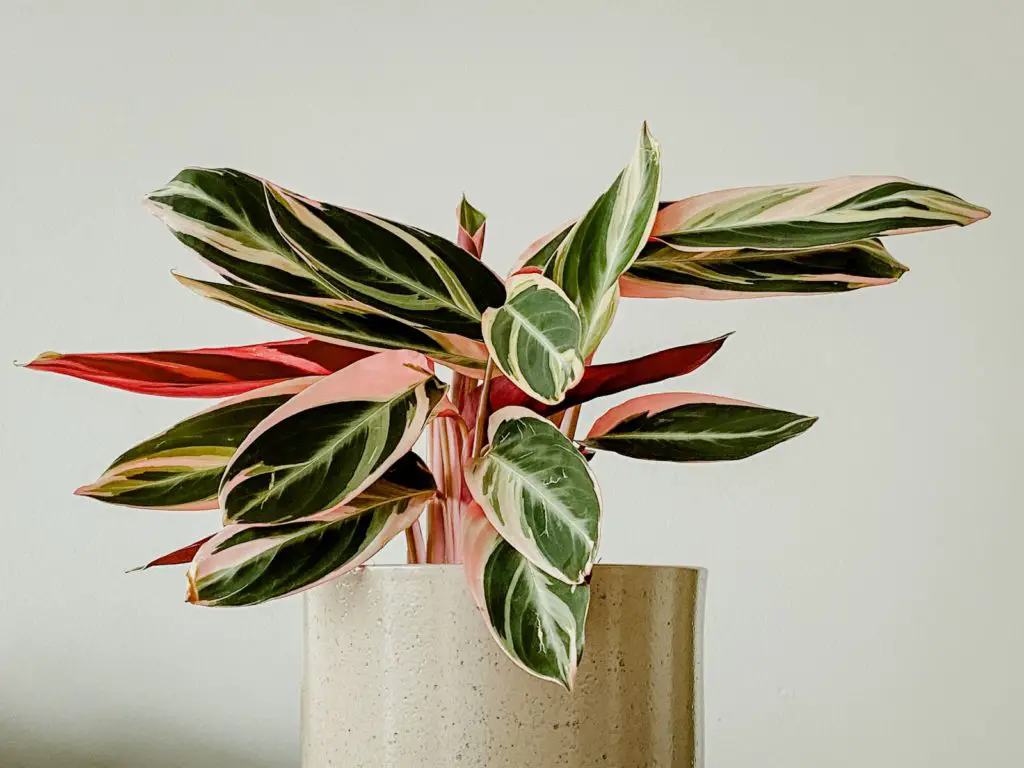 Calathea White Fusion
The white fusion is a semi-rare houseplant. They are being produced and you can find them in garden centres but they are not something you see regaularly, probably due to the fact they are pretty hard to care for. I've owned two of these plants, and while I absolutely love them to bits, they are the hardest plants to keep looking nice due to being absolute divas. They need to be kept in humid conditions, but not too damp or dry, otherwise their paper-thin leaves start to curl and crisp. But don't let that put you off because look at those leaves – just stunning, don't you agree?
Shop Calathea White Fusion on Etsy
Ficus Elastica Tineke & Belize
The Ficus Elasica, commonly known as the rubber plant, is making a comeback in 2022. It comes in a number of different varieties, but if you love variegation then the Tineke or Belize (also known as Ruby) are the ones to look out for. The Ficus Elastica Tineke has green and creamy-white variegation, where the Belize /Ruby has more pink as well as cream in it's variegation. Both plants are pretty low-maintenance and can be picked up at a very affordable price.
Hoya Krimson Queen
The Hoya Krimson Queen, also known as the Hoya Tricolour or Hoya Variegata, is a low-maintenance hanging/climbing plant with cream/white and pink variegation on its leaves around the edges.
Shop Hoya Krimson Queen on Etsy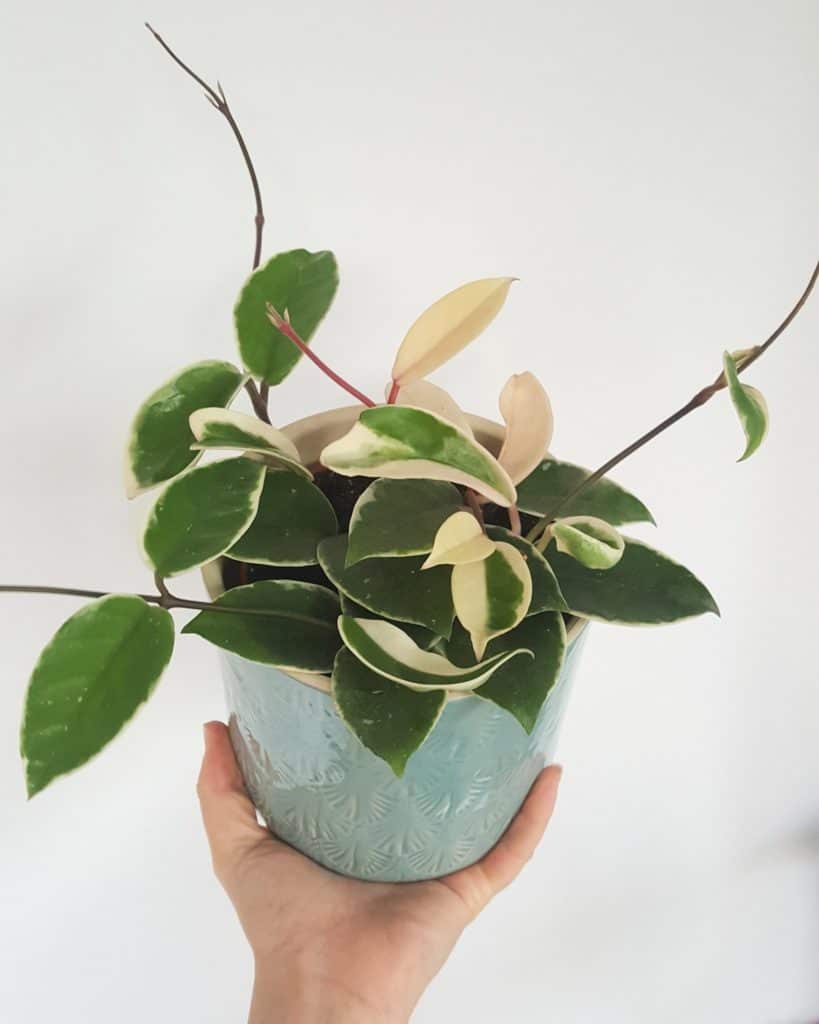 Scindapsus pictus
The Scindapsus Pictus, also known as the "Silver Satin Pothos" is a trailing houseplant that grows with beautiful grey and silver variegation on it's leaves. It's really easy to care for, and propogates easily from cuttings too, so you can easily multiply your collection.
What's your favourite of these affordable variegated houseplants?
Read also: