Testing Photochromic Ski Goggles from Messy Weekend
Disclosure: This post may contain affiliate links, meaning I earn a small commission if you decide to make a purchase though my links, at no additional cost to you, which I'll probably spend on more outdoor gear and travel to cool places.
If you love skiing and snowboarding, you'll know the struggle of deciding which goggles or lenses to take with you on a ski trip. There's nothing worse than struggling to see and straining your eyes because you made the wrong choice or the light changed mid-way through the day. In the last couple of years, there's been a new technology introduced in the world of ski goggles – photochromic lenses. And they could just be a game-changer.
What Are Photochromic Goggles?
Similar to 'reactions lenses' that glasses-wearers have been using for years, photochromic goggles have lenses that react to the light conditions. When the sun is shining brightly, they darken. If it goes cloudy, they lighten.
What Are The Advantages & Disadvantages of Photochromic Goggles?
The advantages of photochromic ski goggles seem to be obvious to me. No more deciding in the morning which googles to wear and which lenses you'll need. No more needing to pack a spare lens or pair of goggles in case the light changes. Now one pair of goggles with photochromic lenses should be all you need. They adjust with the light, so you'll always have the perfect lens for the situation.
The disadvantages of photochromic ski goggles. Well honestly, I didn't really get the chance to test them fully in all conditions, as mine arrived 2 weeks before the end of the season and we were blessed with glorious bluebird days every weekend I used them. I definitely noticed that when I was inside they lightened and it did take a moment when I went back outside for them to properly darken again. It's not a deal-breaker but it did sometimes mean a small moment of straining before they adjusted and I could relax my eyes. Another disadvantage is they can be more expensive (the Messy Weekend Achton XEP are €200) but if you are comparing the price to buying two separate pairs of goggles, or a spare lens, then it's probably still cheaper.
Testing The Achton XEP Goggles From Messy Weekend
I was given a pair of the Achton XEP goggles from Messy Weekend to test, so I wanted to share my experiences with them. As a brand I wasn't familiar with until they contacted me, I was certainly excited not only to test out their photochromic goggles, but also to try a new European eyewear brand.
The Messy Weekend Achton XEP goggles have high-contrast, photochromic lenses that adapt automatically to the weather. With a VLT of between 16% and 53%, the tint changes to be just right for the current conditions within 20 seconds. Offering excellent optical clarity, unveiling details like bumps and crud remarkably well both on- and off-piste.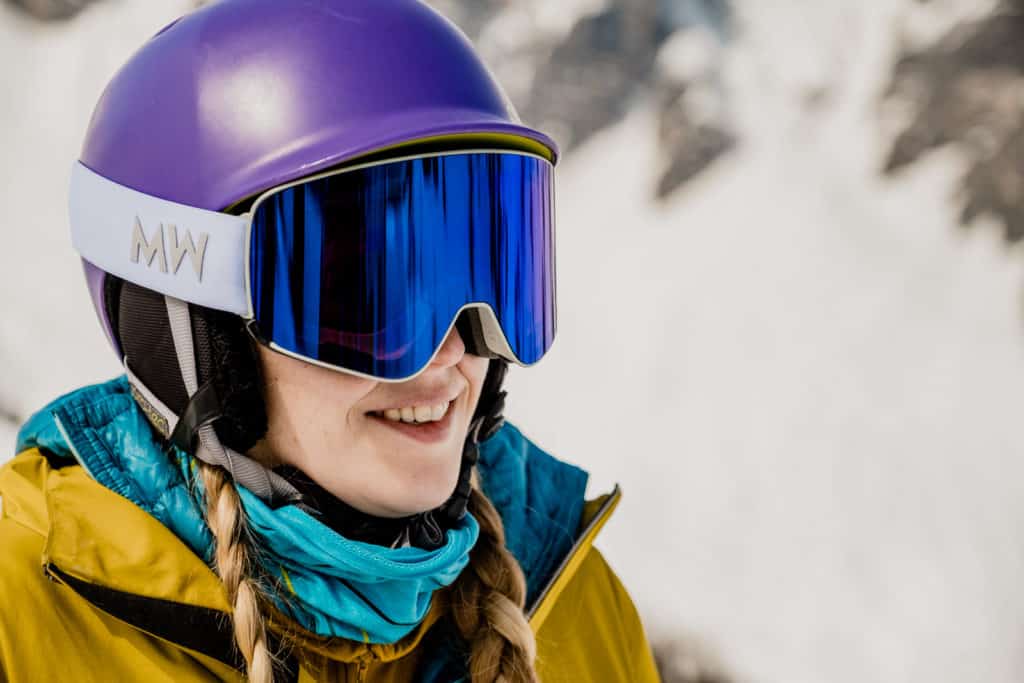 Messy Weekend Achton XEP Ski Goggles Review
About the ACHTON XEP: These cylindrical goggles feature dual-pane, magnetic lenses and triple-layer, moisture-wicking foam, ensuring a comfortable fit all day long. Named after Danish Arctic explorer Achton Friis, ACHTON is ready for the action of the mountains.
I really enjoyed wearing the Messy Weekend Achton XEP photochromic goggles, and they are definitely now my go-to goggle for days when the weather is looking uncertain. Although they were quite large for my face, I loved the amount of coverage and the wide field of view that came with that. They also fitted well with my helmet, something that is a really important factor for me when choosing goggles. Although I didn't get to test the lenses in low-visibility conditions, I could see the photochromic lenses working whenever I went under shelter to get on a lift where they lightened and then re-emerged into the sun where they then darkened again.
Having to wear these with a mask due to Covid restrictions, I was worried about the possibility of them fogging up, as I had previously experienced this with other goggles. But I had no issues at all with them which was great.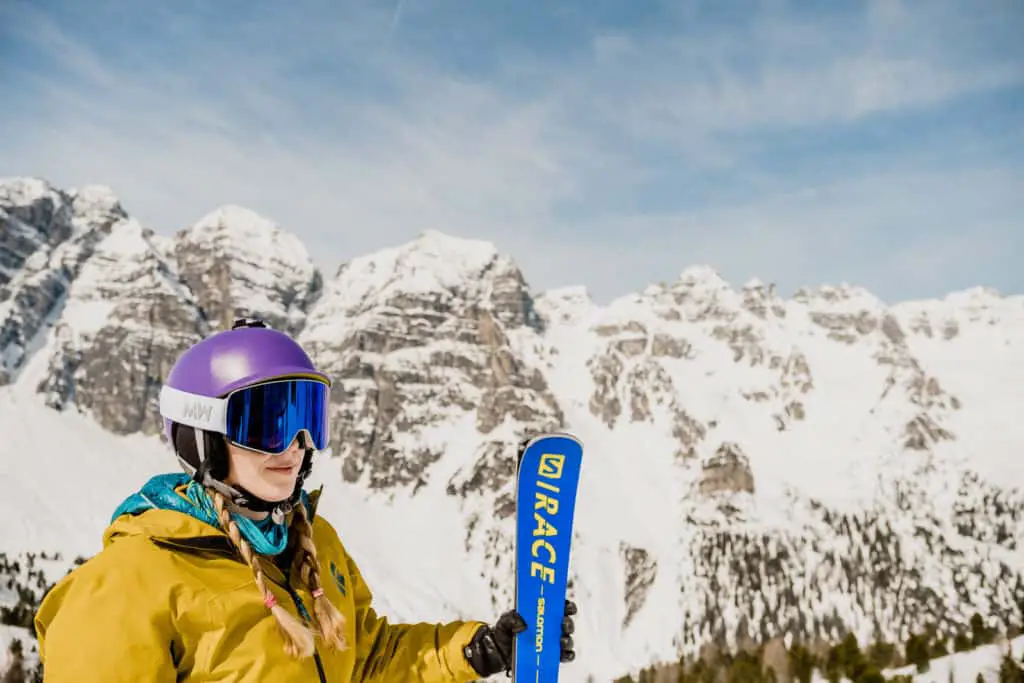 Let's talk a little bit about the pros and cons of the Messy Weekend ACHTON XEP goggles:
Pros:
Lenses react to the sun so no more needing to change goggle or lens
Helmet compatible
Large frame with a wide field of vision
Magnetic lens system allows you to change lenses (if desired)
Cons:
Large frame not may not ideal for smaller faces
Expensive compared to many well-known goggle brands
Eyes still strain a little from bright glacier sun & glare
So should you consider buying a pair of photochromic ski goggles for your next winter sports holiday? In my opinion, yes! They are a great addition to my ski wardrobe and I love not having to decide which goggles to take when we out skiing, especially when the weather is looking changeable.
Price: €200 – SHOP NOW
Who Are Messy Weekend?
Messy Weekend is a young eyewear company coming out of Copenhagen, Denmark. Their products highlight Scandinavian minimalism, backed by a commitment to design and quality. Alongside ski goggles, they also have a great assortment of sunglasses and blue light glasses. And for every piece of eyewear sold they donate to clean ocean projects.